A Siegmund Welding Table Series Comparison
Which Series is right for you?
---
The materials used are fundamental to the high level of hardness and long service life. The choice of a Siegmund table is
a long term savings, thanks to the high level of precision engineering and the consistent superior quality.
---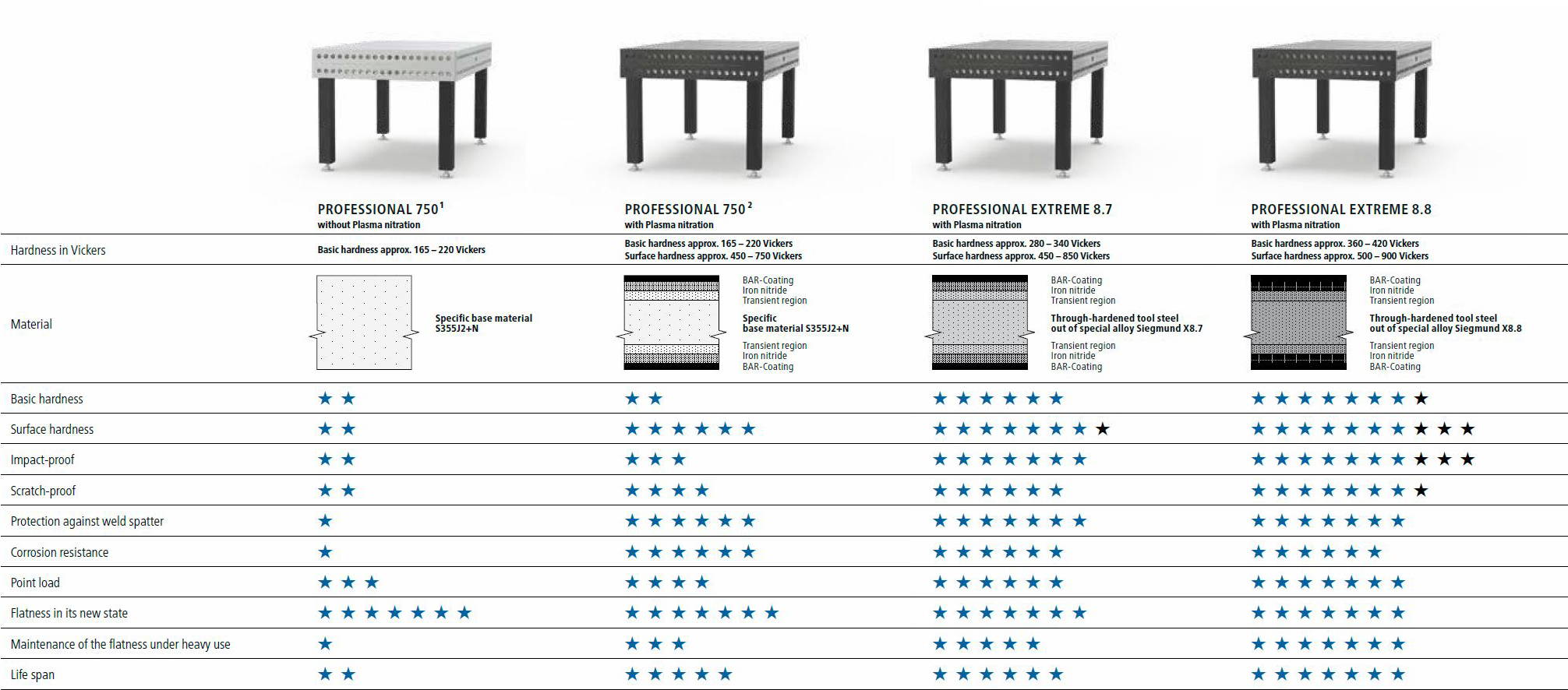 ---
With our evaluation, we would like to make it easier for you to compare the different materials and to support you in selecting the right welding table.
---

---
Watch these videos to determine whether the Plasma Nitration and BAR-Coating Finishes on the Siegmund Welding Tables are worth it or not...
---
Contact a Siegmund Expert
Feel free to contact us today to place an order or let us know
if you have any questions about any Siegmund's Products.
---
Contact our team of Factory Trained, In-House Siegmund U.S.A. Experts for all of your Siegmund Inquiries and questions! You can also place your order online or over the phone.
Phone:
(909)476-8007
Email:
Sales@WeldingTablesAndFixtures.com
---
If you would like for us to contact you, simply fill out the form below and one of our Siegmund Experts will be in contact with you shortly.
Thanks!
This field is required
This field is required
This field is required
This field is required
This field is required
This field is required